100% Money-back Guarantee
7 days

of using


Go Glow Kit
100% Money-back Guarantee
21 days

of using


Hair System
100% Money-back Guarantee
14 days

of using


Premium Total-care Kit
KEY INGREDIENTS
The Eluxe Difference
Shine
A natural sheen is the calling card of beautiful hair. That's why ELUXE doesn't just give your hair more volume and body, it also naturally increases your hair's shine for outstanding, head-turning hair.
Volume
Rosemary and lavender have been used in shampoo for decades to organically help with hair growth and shine, but with ELUXE, we take it a few steps further. In addition to these sweet-smelling components, ELUXE uses 7 active ingredients clinically proven to promote hair growth.
In just 5 minutes a day, you can use ELUXE like any other shampoo and achieve hair that's noticeably thicker, stronger, and lusher.

Softness
Say goodbye to frizz and hello to touchable, alluring hair. ELUXE contains 3 organic ingredients that compel hair to look its softest and silkiest.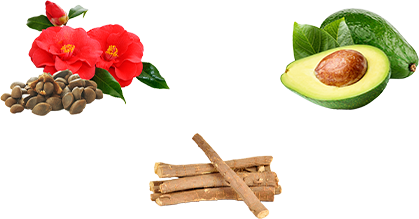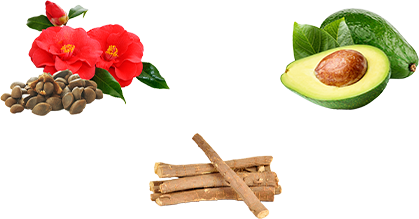 Moisturizing
We use 3 non-toxic compounds to lock in moisture and help hair stay hydrated. This helps hair stay moisturized, healthy, silky and smooth while also repairing damage from sun, dye or heat treatments.
Polyquarternium 7, Dipropylene glycol, Behenyl Methosulfate
Conditioning and Protection
ELUXE contains hydrolyzed keratin to enhances your hair's natural while also improving the look and feel of your nails. With 13 powerful, proven ingredients to kickstart growth, 6 organic oils and extracts, and 7 compounds to fight back against split ends, ELUXE is the perfect choice to reverse hair damage, regrow hair, and prevent future loss.
Lavandula Angustifolia (Lavender) flower extract, Pelargonium graveolens flower extract, Salvia sclarea (Clary) flower extract, Olea Europaea (Olive) Fruit Oil, Hydrogenated Rapeseed Oil, Olea Europaea (Olive) Fruit Oil, Dimethicone, Disodium EDTA Myristyl alcohol, Cetearyl alcohol, Phytosteryl/Octyldodecyl Lauroyl Glutamate, Butaylene glycol, Phenoxyethanol, Soy phytosterol
Acidifying
With 4 ingredients carefully PH-balanced to strengthen hair, ELUXE provides a protective layer that safeguards your hair and scalp from all types of damage without any negative side effects.
Behenamidopropyl Dimethylamine, Stearamidopropyl Dimethylamine, Butyrospermum parkii (Shea Butter), Lactic Acid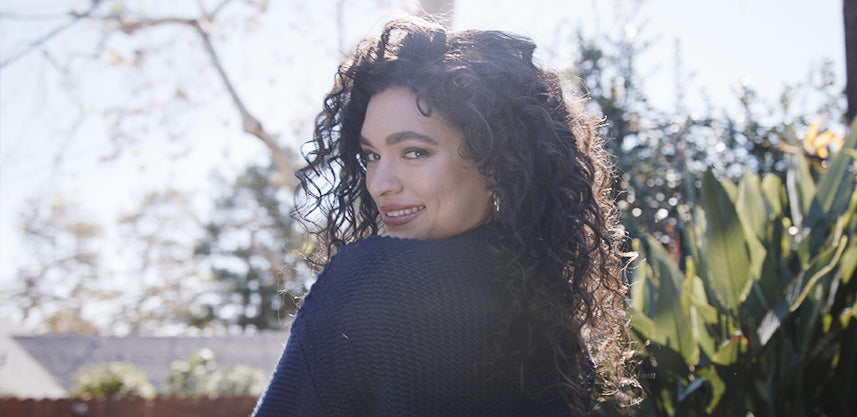 Erucalactone
A compound that dramatically reduces frizz while preventing tangling, helping your hair to stay styled throughout the day. It also improves texture with long term use.
Fullerene
A Nobel Prize-winning discovery that moisturizes hair at an insanely deep level, affecting individual cells of the hair. It protects hair from UV rays while also preserving artificial coloring, and as if that wasn't enough, it also adds to hair's overall shine.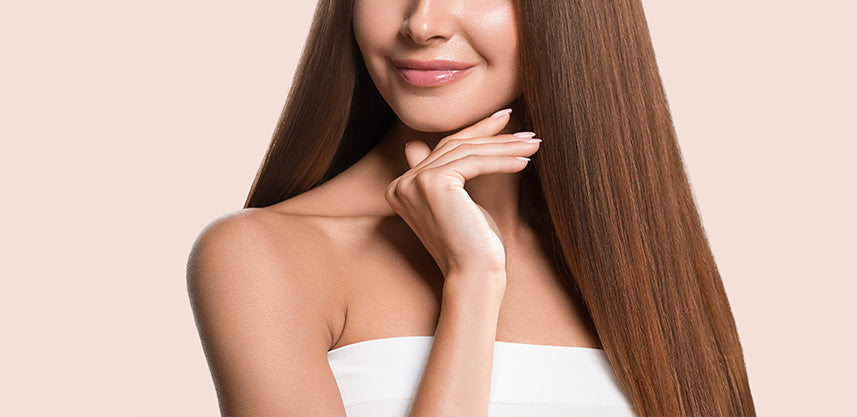 All-natural compounds
Four organic oils and 19 other natural ingredients all work synergistically to revitalize hair, starting with the very first use. Including moringa oil, mongongo oil, baobab oil, pomegranate oil, and many others, finally there's an effective, earth-friendly formula you can feel good about using.
3 types of phytoestrogens
The combination of soybean extract, rosa roxburghii fruit extract, and belamcanda chinensis root extract all work together to create the perfect environment for hair to grow faster and thicker. The root extract is especially important, mimicking the natural estrogen that decrease with age so you can have a more youthful, thicker, faster-growing head of hair at any age.
Deep penetration
Swertia japonica extract and glycyrrhizinate dipotassium are also core ingredients of HAIRICHE scalp essence. Swertia japonica extract helps improve blood circulation and glycyrrhizinate dipotassium helps improve the growing conditions on the scalp, helping the formula penetrate deep into every hair.
Deep penetration
HAIRICHE also contains loquat leaves, an ancient remedy recognized for feminine hair health. The leaves inhibit the activity of 5a-reductase, an enzyme known for damaging hair's vitality.